Huge congratulations to the students of Rhetoric 2023 who recently received a very strong set of Leaving Certificate Results.
75.3% of the year group achieved over 450 points, compared to the national average of 38.5%
33% achieved over 550 points compared to the national average of 13.2%
A remarkable seven students recorded the maximum 625 points: Dan Daly, Sean Hallissey, James Keenan (and 8 H1s), Tiernan O'Doherty, Colin Simon Fellowes, Ben Smyth and James Wyse. We have a broad range of abilities in Clongowes, seen in our CAT4 testing, and Rhetoric 2023 was no different. It is such a credit to them that their results were so very good across the ability range.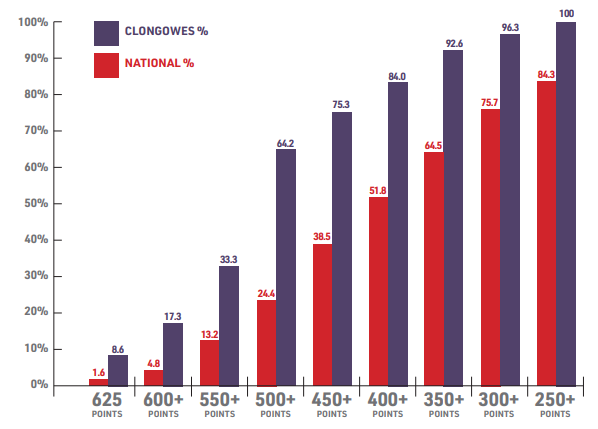 Our congratulations to Rhetoric 2023, their parents, teachers and prefects. We wish them all the best as they embark on the next exciting phase of their education.
You can find details of where Rhetoric 2023 have chosen to further their studies here.
For a full analysis of our Leaving Certificate results in 2023, please click here.