The corner stone of Clongowes approach to care is expressed as cura personalis or care of the individual.

Steven Gray,
Head of Boarding
Welcome to our Boarding School
Boarding at Clongowes offers your son the opportunity to live in a warm, vibrant and active community where he can fulfil his potential in a supportive environment. Clongowes is a warm and happy place – a home away from home for our community of 450 boys from Ireland and abroad.
We offer seven-day boarding with extended weekend breaks every month where the boys go home, or in the case of overseas students, go to their guardians within Ireland. Families are encouraged to partake in the life of the school, in organising events, in attending mass every Sunday and in sports.
Accommodation is provided in shared cubicles for first and second year, with the option for shared or individual cubicles for third and fourth year, while fifth and sixth years have single study rooms.
Care of the boys is paramount and excellent support networks are in place through our comprehensive prefecting system. Each year group has an adult prefect living close to their dormitories or room who guides and advises the boys and is responsible for the overall well-being of the students.
A typical day for the boys at Clongowes is diverse and rewarding and includes a mix of formal classes, structured evening study, social outings and a broad co-curricular programme that ensures healthy and balanced students.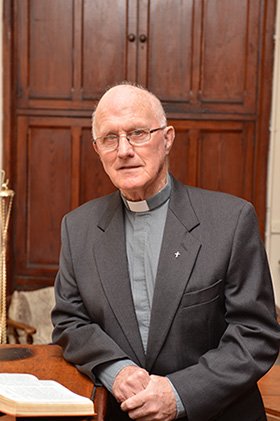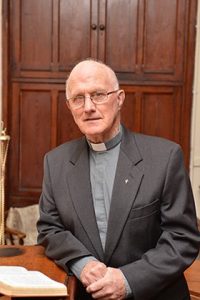 'I am always on hand to help, advise and guide students – to be a companion on the road – an anam chara'.

Fr Michael Sheil SJ,
Spiritual Father