We are delighted to announce that Clongowes has been awarded the Amber Flag for 2021!
Our award coincided with a pre-dawn call for the 100 or so students and staff who braved the elements to join the national Darkness into Light walk on Saturday, May 8th.
The Pieta Amber Flag Initiative recognises the individual efforts of primary and secondary schools, youth reach, third level institutions, community groups, clubs and companies to create healthy, inclusive environments that support mental well-being.
Uniting these groups in their efforts, working together toward a happier, healthier Ireland and eradicate the stigmas associated with mental health issues.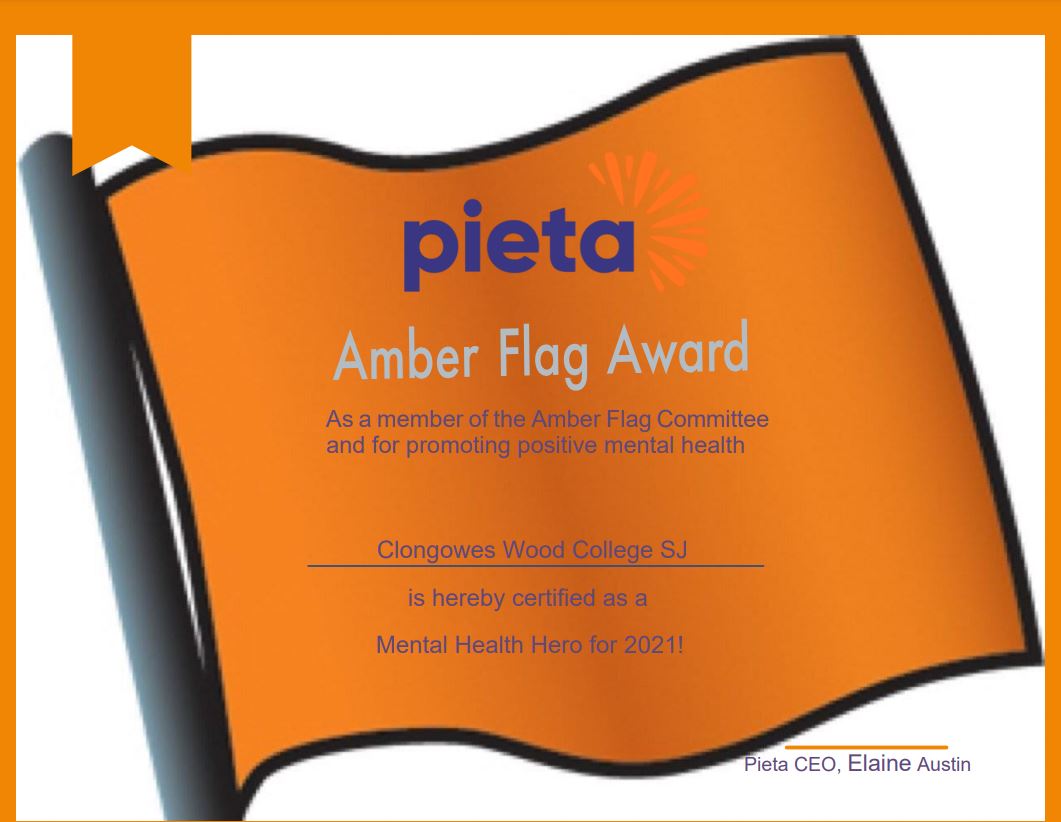 In keeping with the Amber Flag principles, we achieved our two goals this year to retain our 'Amber Flag' status:
(1) Whole school wellness event: 5k walk and Pieta House Mental Health Awareness talks which were held in November.
(2) Raising money for Pieta House through donations and the sale of Darkness into Light snoods.
We would like to thank our Amber Flag Committee, students and staff for continuing to promote positive mental health this year despite all the barriers you had to face. By achieving the Amber Flag this year, it is a testament to the importance that all have placed on mental health and well-being. We hope that you can look back on your achievements throughout the year and be grateful for the time you spent together and the goals you've accomplished!