On Saturday we had the Lower Line (3rd & 4th year) cricket match, this much anticipated clash had the Kildare Strikers facing the Thunder.
Match Report Saturday 8th of May:
Another cracking match this afternoon, the rain passed us by and we were left with perfect conditions for a great spectacle, and what a thrilling match we were treated to!
Kildare Strikers, led by Captain Lexi O'Connor and VC Dan Daly, snatched their first victory of the season over the Thunder!
Strikers openers Conor Caso and Dan Daly got their team off to an excellent start looking solid with the bat. Unfortunately, Caso was caught out just as he was starting to eye up the boundary, seeing Matthew Kelly take his 4th wicket of the season and shoot to the top of the Lower Line wicket-takers leaderboard for 2021. Daly was given LBW shortly after to a great delivery from Luke Boylan and there were significant concerns following what seemed to be a strong start. Further frustration came as Captain O'Connor looked comfortable at the crease but was bowled early in his innings, by a debutant for the Thunder, Harry Roache-Nagle. The Star of the batting line up this week was Joey Moynihan who top-scored with 16 as the Strikers posted a total score of 94 for 8 before the players hit the pavilion for tea.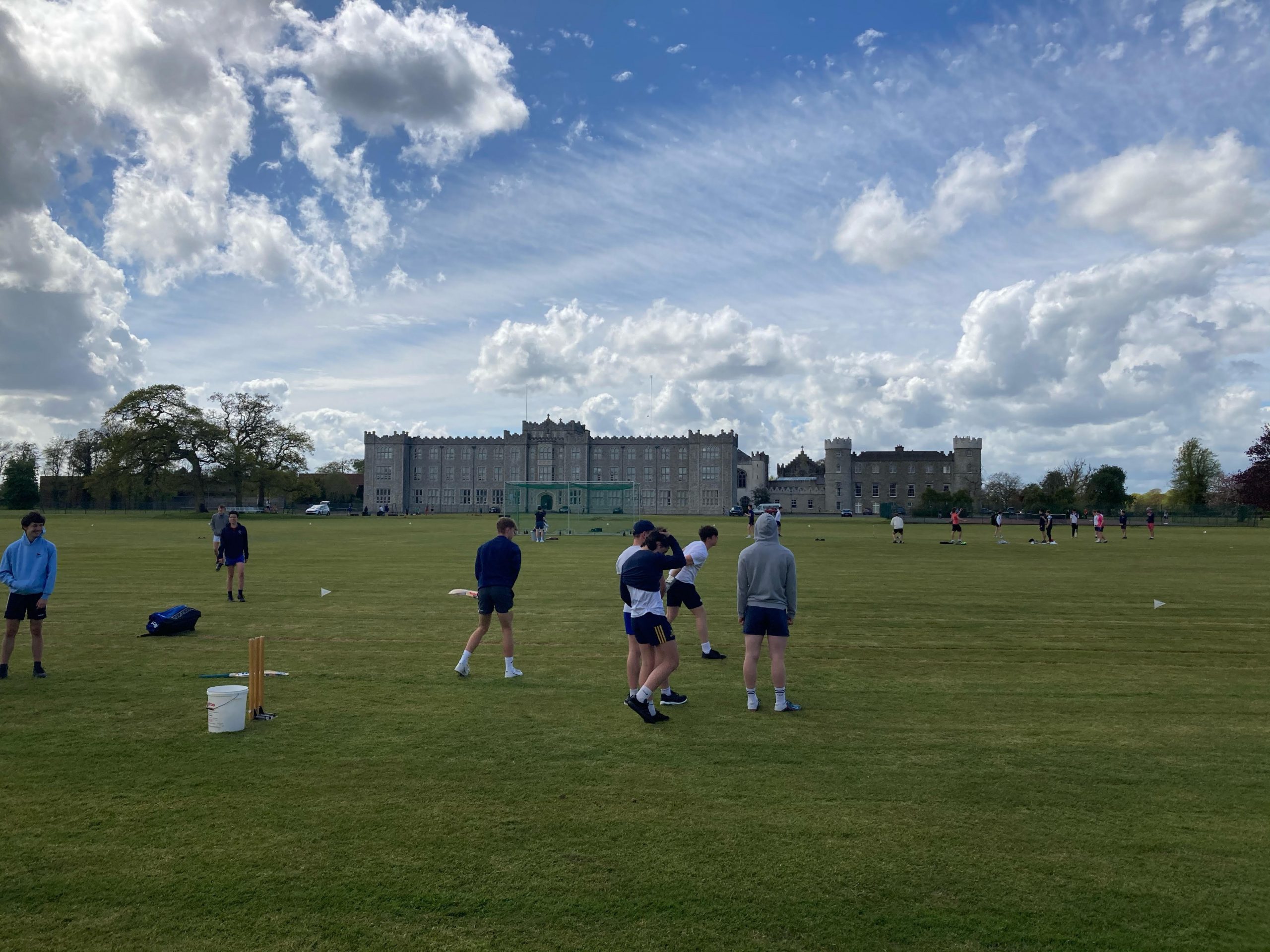 Thunder captain Alex Kelly was confident that they could chase down 94 with ease as his side took to the field with the bat. Confidence was soon knocked after opener James Wyse, Karl O'Sullivan and 2021 top runs scorer, Daniel Baugh all fell for 0 in the first two overs. Lysaght sent Wyse's stumps tumbling before one of the Strikers debutant's snatched the other 2 wickets in quick succession. Luke Boylan looked strong with the bat for the Thunder and Captain Alex Kelly, batting at number 5, attempted to steady the ship. Thunder got themselves into a winnable position but unfortunately, as the required run rate began to climb, Kelly was caught and bowled for 19 trying to chase the game. A reasonable attempt from Oscar Ramsdale, Marcus Lyons and Nelson Short to meet the task at hand was underway, but in the end, it was all too little too late as the Thunder finished on 69 for 6 losing by 25 runs.
Mr Dawson
Boarding Prefect