The Transition Year (TY) group attended a Science Workshop on Saturday. The boys took part in a hands-on science incursion called 'A Case of Conspiracy' which highlighted how the lure of drugs and easy money can lead to some fatal outcomes. The workshop also covered serious social and community issues as an undertone to the storyline. The event was facilitated by Education Interactive who is a Sydney, NSW based provider of interactive science workshops for primary and secondary schools.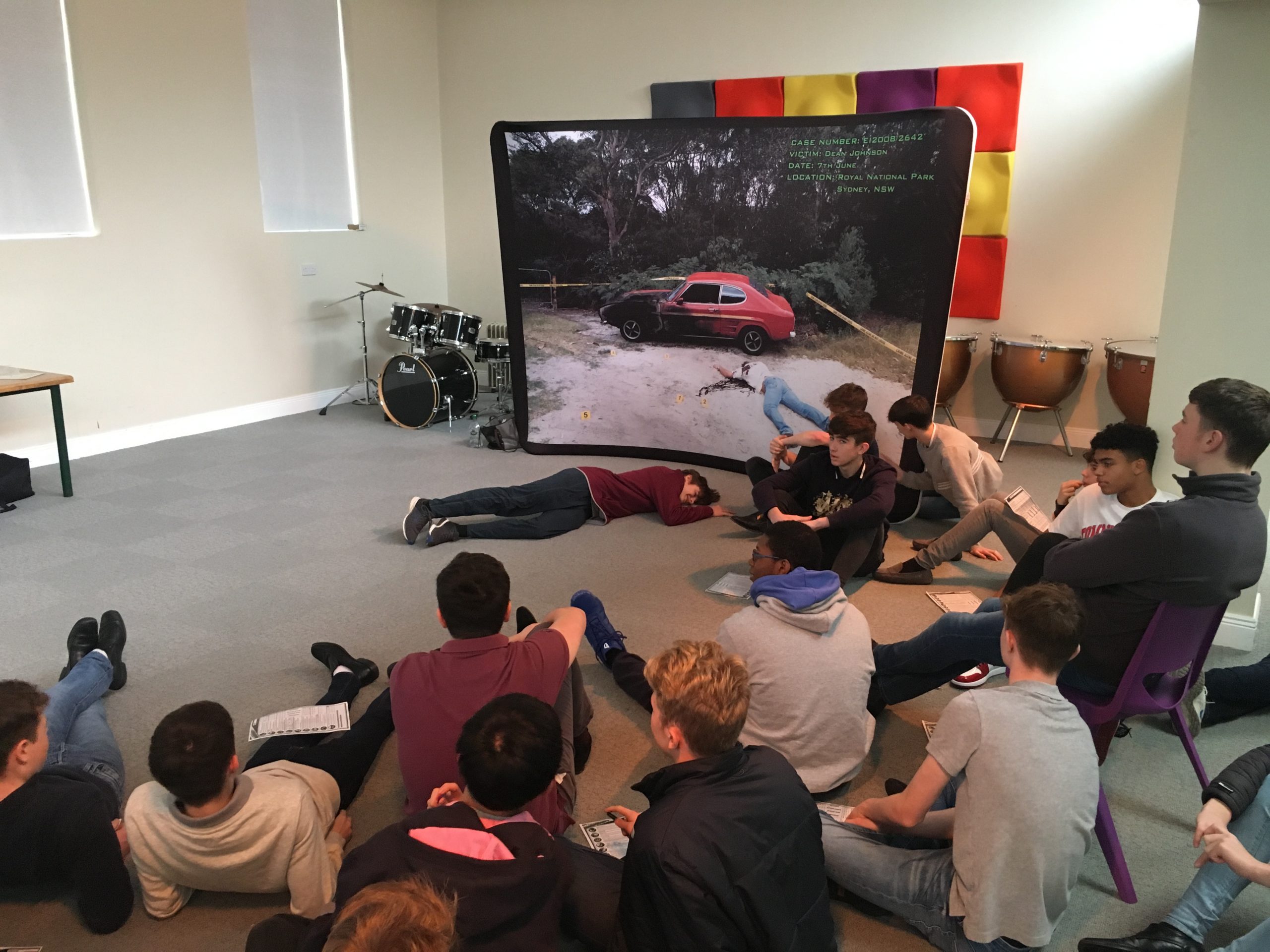 Education Interactive is passionate about encouraging the uptake of STEM subjects in schools by engaging students in science through these interactive and hands-on science-based activities. Education Interactive worked very closely with the Centres for Science at UTS, Australia and University of Strathclyde, Scotland to ensure the scientific accuracy of all content they use in their workshops. The presenters are from a variety of backgrounds based in forensics, the police force, science and education and so, have a wealth of knowledge to impart.
The workshop began with an introduction to forensics. The boys were presented with a storyline whereby a new drug dealer was found dead and foul play was suspected. An 18-year-old was arrested who claims to know nothing about the alleged murder, however, some evidence is found at the scene which suggests otherwise. The boys were tasked with investigating and interpreting the evidence by using a host of different techniques which included fingerprinting and handwriting analysis, ballistics, blood detection, digital microscopy and digital evidence amongst others.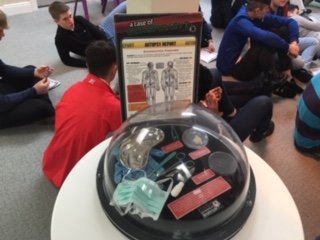 There is another very important side to this workshop, it helps to start a conversation surrounding various social issues such as drug use and anti-social behaviour. The workshop was extremely interactive, and the presenter very skilfully created an atmosphere akin to a real-life forensic investigation. The boys were intrigued and fascinated by all the different evidence stations available as they compiled their reports. Overall, It was a fantastic introduction to the practical application of science and the interesting careers prospects that may lie ahead in the STEM subjects.