It is a long established tradition in Clongowes that we 'Drop Everything And Read' (D.E.A.R.) once a year and this year was no different. This week a 30 minute session of relaxed reading, organised by the James Joyce Library, kicked off on Wednesday morning (March 13th) with a brass fanfare (courtesy of Eddie Boland and Sam Lumb) alerting students and teachers to drop the scheduled class and pick up a book of their choice for the second half of period two (10.15-10.45). We were also joined by members of senior management and other staff.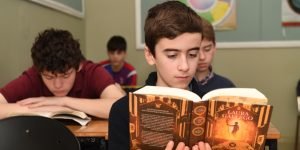 Reading is part of the Clongowes culture. A well-resourced library ensures the students have a wide range of choice from current Young Adult (YA) fiction to sport biographies and everything in between. There is a book for everyone. On the day, books and magazines were also displayed and distributed along the corridors en route to class facilitating those who haven't popped to the library in advance or who are a tad disorganised!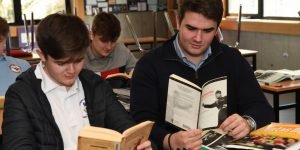 This was a time for all to step outside of routine and the curriculum. It allowed for self-directed learning as students and staff chose what they wished to read to gather knowledge and experience of the world. Imaginations were stimulated and thoughts expanded. D.E.A.R has become an annual event and is time well spent as the school community immerses itself into the fantastic and unique experience that is reading – an activity that we miss so often due to our busy and demanding lifestyles.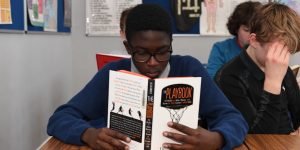 During the event every reader receives a certain gooey egg that makes its appearance in shops at this time of year. It makes the perfect companion to a 'readlaxing' session…