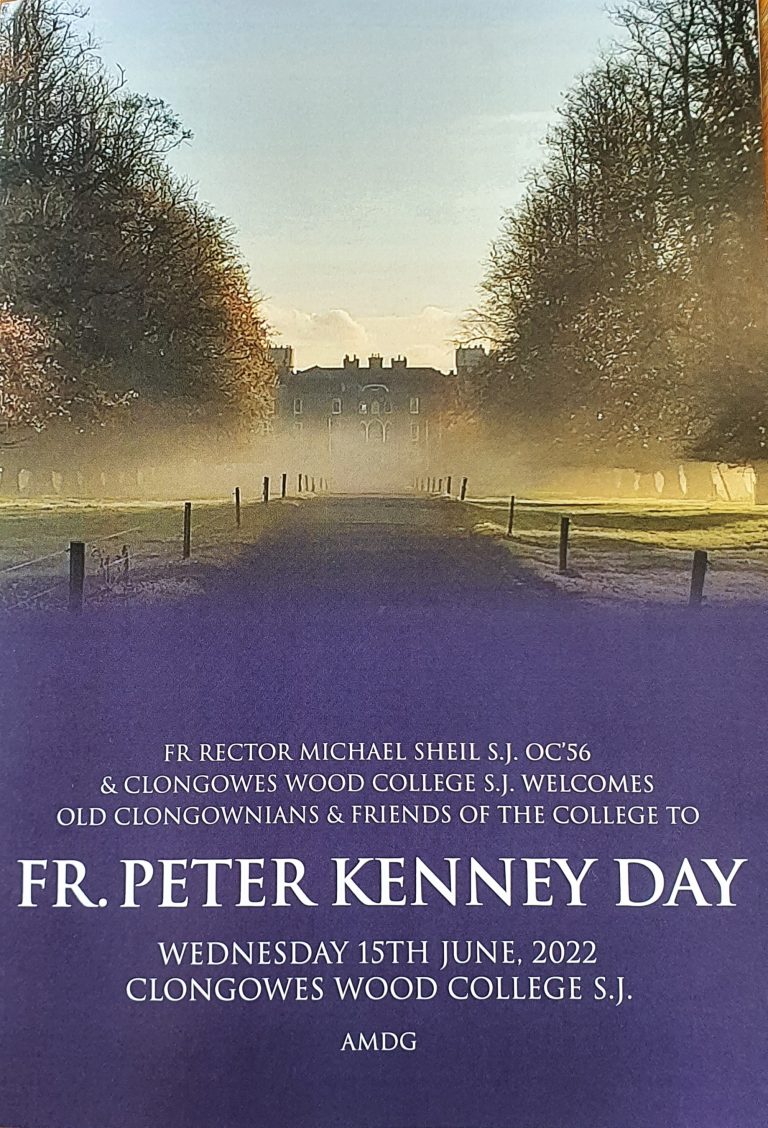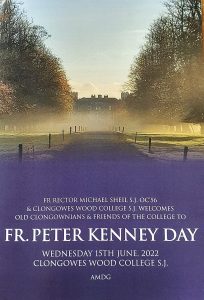 After a 2-year break, June 15th saw the welcome return of the annual Fr Peter Kenney Day where 100+ Old Clongownians and their guests enjoyed the opportunity to reconnect with the College and their fellow students. The event which celebrates the founding of the College by Fr Peter Kenney in 1814 is open to all OCs who have left Clongowes 40 years or more. Memories from their schooldays were recounted such as the walk from the train station in Sallins, games played, won and lost, and the inevitable discussion on the fare in the Ref.
Following an opportunity to mingle in the Concourse the group enjoyed mass in the Boys' chapel with the Liturgy prepared by Cyril Murphy OC' 80, accompanied by some wonderful singing from Rhetoric student Seán Lannon.
Adjourning to the Peoples' Church for an insightful talk by Dr Noel McGrath on the life and legacy of Old Clongownian, Christopher Palles, the last Lord Chief Baron of Ireland, the group were well entertained and had a great opportunity to understand Palles the man, behind the legal legacy. A forthcoming publication "Palles, the Legal Legacy of the last Lord Chief Baron" edited by Professor Oonagh B. Breen and Dr Noel McGrath (both of UCD Sutherland School of Law) is due for publication in the coming months.
The guests were then treated to a wonderful lunch in the refectory and those who wished spent some time afterwards reminiscing and exploring their old haunts around the College.
Fr Peter Kenney Day is organised by the Clongowes Foundation on behalf of Fr Rector Michael Sheil S.J. OC'56
For further information about this event please get in touch with Clongowes Foundation 045 902334/ foundation@clongowes.net