Clongowes Transition Year art students Eoin, Benedikt, Alfonso, Javier, Cyril, Liam, Daniel & Allen undertook the grand task of painting a Laudoto Si mural in the Irish Jesuits International Garden in Dublin earlier this month.
The students worked with Syrian fine artist, Manar Al-Shouha, to commission a mural of their design to represent Laudoto Si, Mother Earth and the need for us to care for our common home.
In 2015 Pope Francis spoke of the need for all of us to care for our common home. In his groundbreaking encyclical letter, Laudato Si, the Pope calls on humanity to listen to "the cry of the earth and the cry of the poor."
"The climate is a common good, belonging to all and meant for all." Pope Francis.
The core message of Laudato Si is focused on a coming together and addressing how we approach climate action which will not only aid those most vulnerable, but work towards a better, safer and sustainable future for children and young people across the world.
The art students worked tirelessly even during the typical Irish weather and their passion, teamwork and dedication shone with each brush stoke!
The students were very appreciative of the expertise and talents of by Manar throughout the project, an asylum seeker who fled her home. You can find her art on Instagram @manar_mervat.art and read her story: here
We would also like to give a special thank you to the team at Irish Jesuits International, Fr Niall Leahy SJ who met with students to explain the importance of Laudato Si and Prefect Mr O'Rouke who, along with Director of Ethos Ms Clarke, inspired classroom discussions on climate action.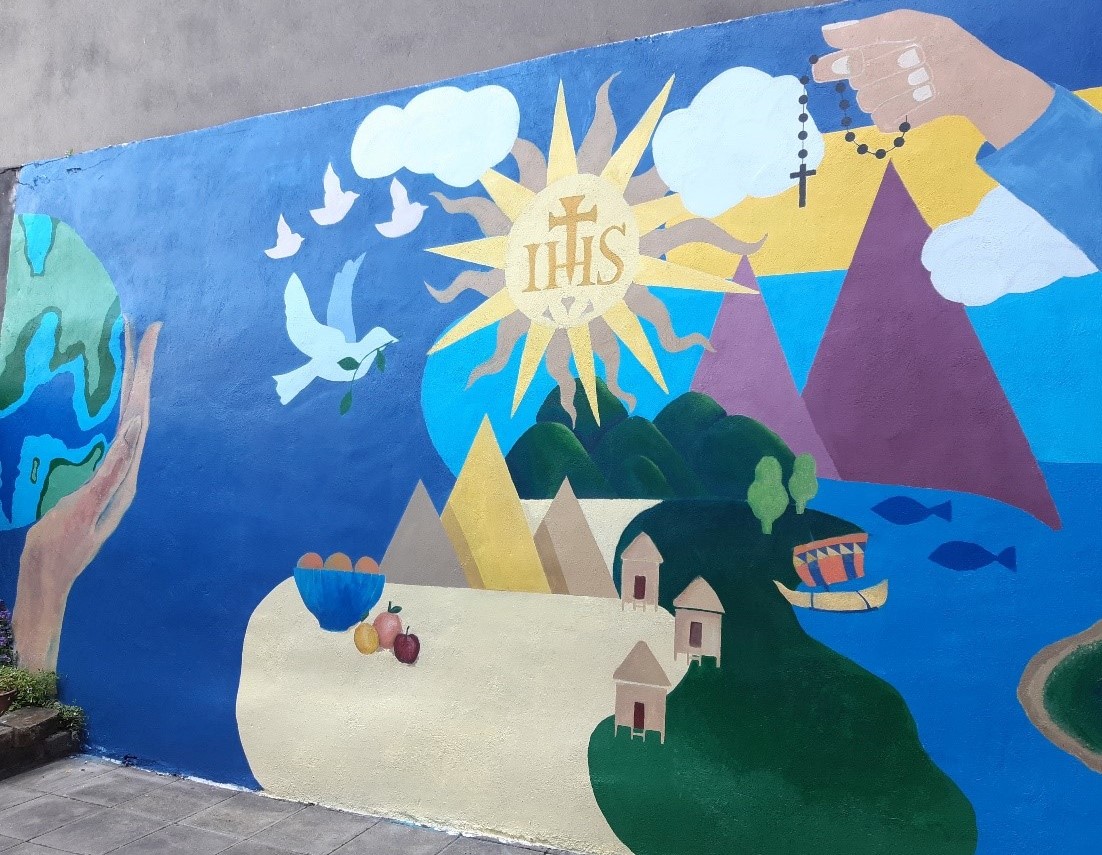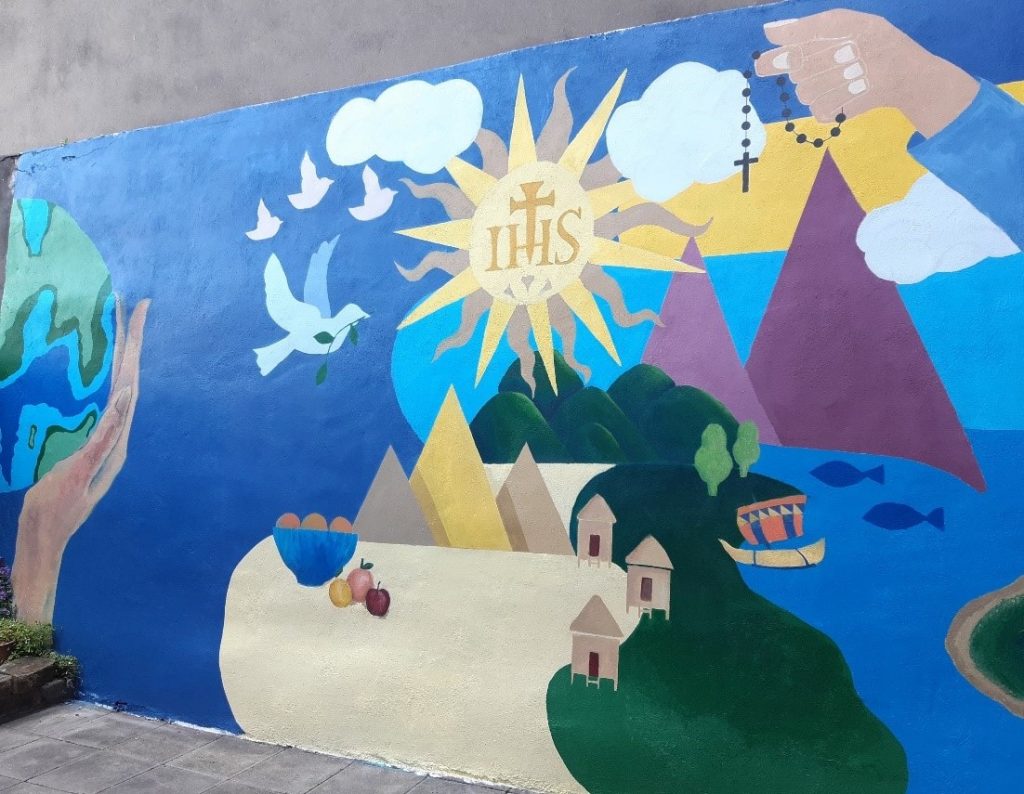 For more on The Irish Jesuit International projects that focus on sustainability and caring for our common home: visit: www.iji.ie/news/