On Monday, May 24th we saw the return of the much-anticipated Staff vs Students soccer match with the coveted Brendan Cullen Perpetual Trophy up for grabs.
Luckily the participants were greeted with the fine weather which drew a considerable crowd of students to the sidelines at the senior soccer pitch. Glasgow on an Old Firm day or Buenos Aires before the Superclásico spring to mind when a comparison is drawn!
From the get-go, the Staff XI were faced with a daunting task – the game was to be split into four 15 minute quarters, each comprising a new Rhetoric XI.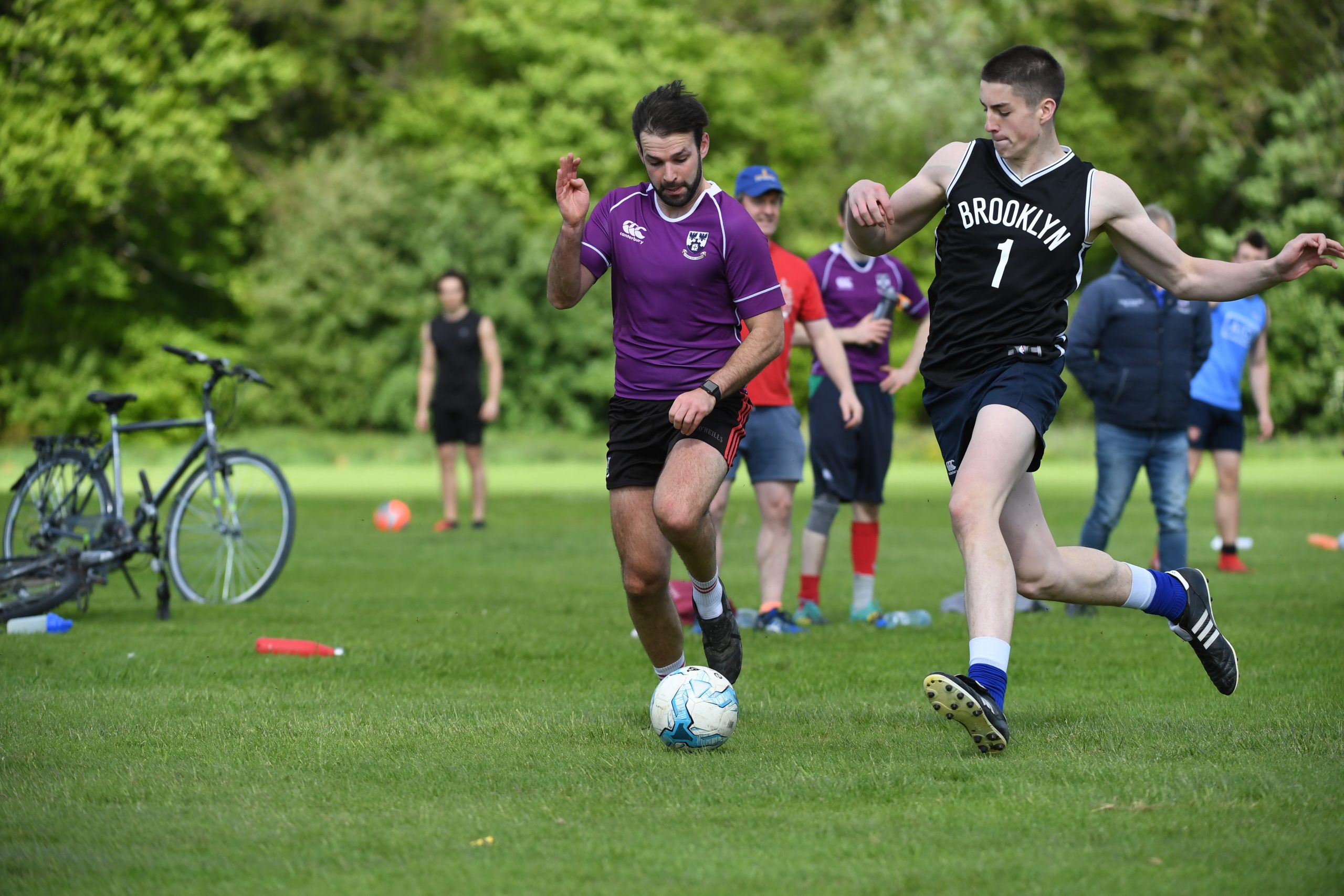 The first quarter saw two cultured finishes, firstly a long-range effort from Prefect, Mr Fitzpatrick and an equally impressive thunderbolt from Rory Morrin at a very acute angle, leaving the staff's Peter Shilton (Mr Dawson) grasping at thin air.
No quarter was given from either side, tackles of the Souness and Keane variety were the order of the day. Referee Mr Wright was liberal with the whistle which added to the fast-paced tempo of the game.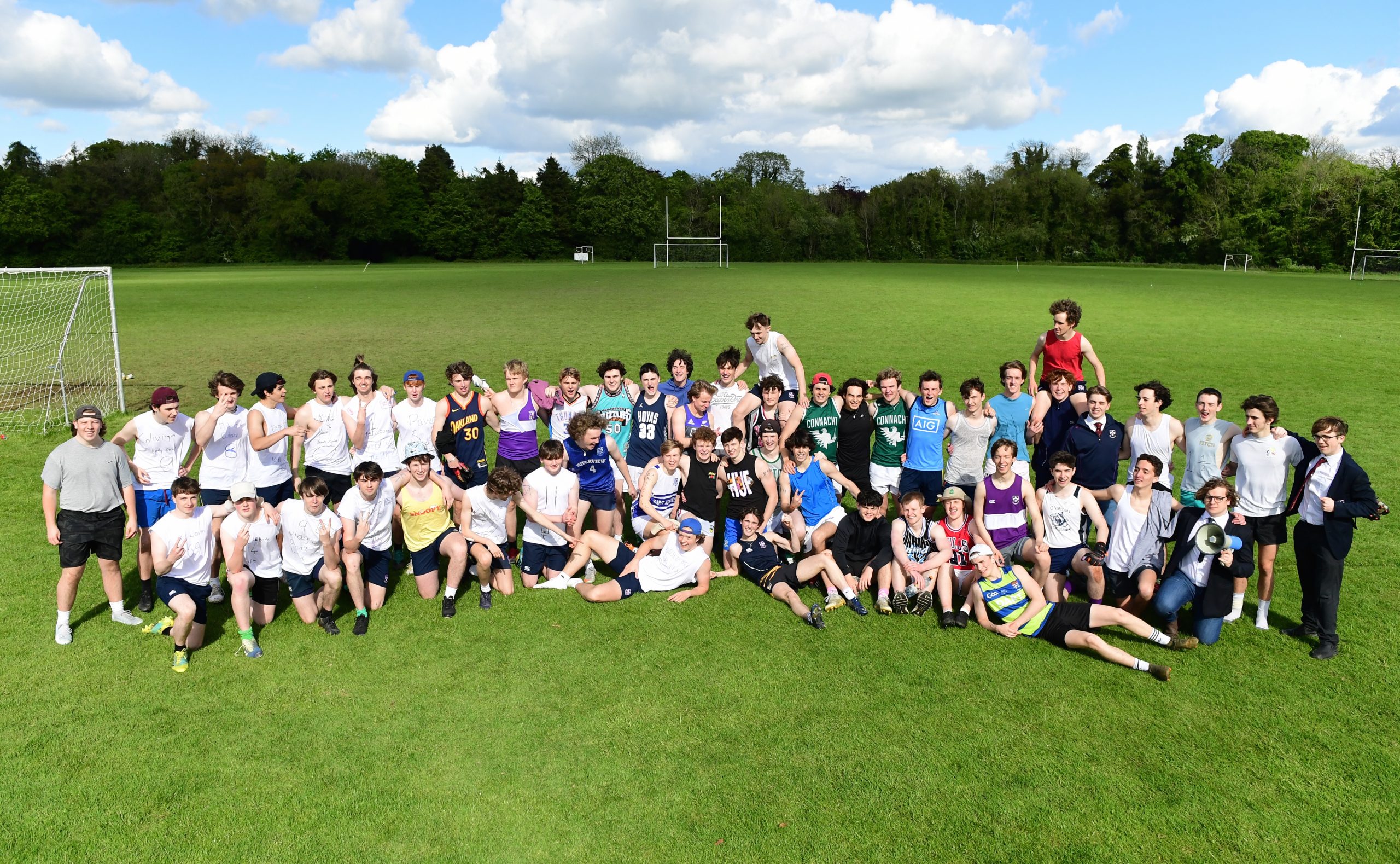 The preceding quarters were tense affairs with Sam Reilly (OC'20) and Mr McGovern working well in the final third for the staff, whilst the energy, enthusiasm and fitness of the cubs was always a threat to the silver foxes!
In the final quarter, the students managed to pull it back to 4-3 which left staff with a grandstand finish – in the end, there was to be no Michael Thomas moment as the staff just about managed to hold out.