Last Monday, the Elements group set out on their traditional Belfast tour which would include a variety of academic, cultural and sporting activities. The bus pulled into the grounds of Campbell College in Belfast and there was an air of excitement amongst the boys who were looking forward to playing three rugby matches. The mood was elevated further when Clongowes played fantastically winning all three fixtures against Campbell College.
The group arrived at La Mon House where they took some time to settle in before dinner at Wolfes Burger Diner followed by bowling and ice-skating before calling it a day.
On Tuesday, a hearty breakfast was enjoyed by all before travelling to the world-renowned Titanic Exhibition which was a big hit with the boys. The tour guide gave a fascinating account of the Titanic's maiden voyage, which was ultimately, it's last. A point of interest is that OC William O'Loughlin (1849-1912, pictured below) was the commodore-surgeon on the RMS Titanic.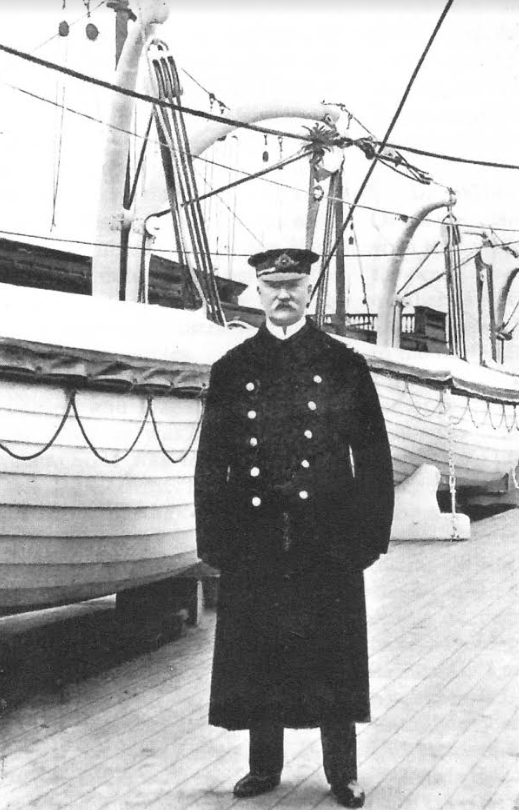 The tour finished and the boys headed for Lisburn's LeisurePlex Waterpark for some afternoon activities. The day ended with an excellent evening meal at Del Toro and a trip to We are Vertigo – an Inflatable Park, Gladiator and Ninja course which was thoroughly enjoyed by all.
Wednesday's activities were equally as exciting and included a historic tour of the Crumlin Road Gaol and a guided bus tour which introduced the boys to the history of Belfast. The next stop was The Royal Belfast Academical Institution for three rugby matches. The Clongowes teams gave it their best effort but following a difficult set of matches the opposition won all three fixtures. Dinner at Sugar Rays hit the spot after the exertions of the afternoon. That evening, the group visited Trigger Happy – an Airsoft Arena – for some paintball fun before heading back to the hotel for a well-earned rest.
On the final day, the group headed into Belfast City Centre for a spot of shopping before the long journey home. They arrived back to Clongowes a little tired but happy and just in time to head home for their weekend break.
We would like to thank Mr Tony Egan, Mr Niall Burke, Fr Michael Sheil SJ, Nurse Jetta Weld and the GAP students; Finn McDonald and Jeremy Wells, for taking such excellent care of the boys. There is no doubt that this unforgettable trip will be one of the highlights of their time spent at Clongowes.