As the school year got underway, Elements and Rudiments year groups attended an illuminating Learning and Study Skills Workshop as well as engaging in a further Wellbeing Programme. The students engaged in practical learning and self-awareness skills and learned some very useful techniques to boost their memory and improve exam grades. The workshops were delivered by 'The Super Generation' who are a team of experienced trainers and educators who specialise in delivering seminars and training programmes within schools.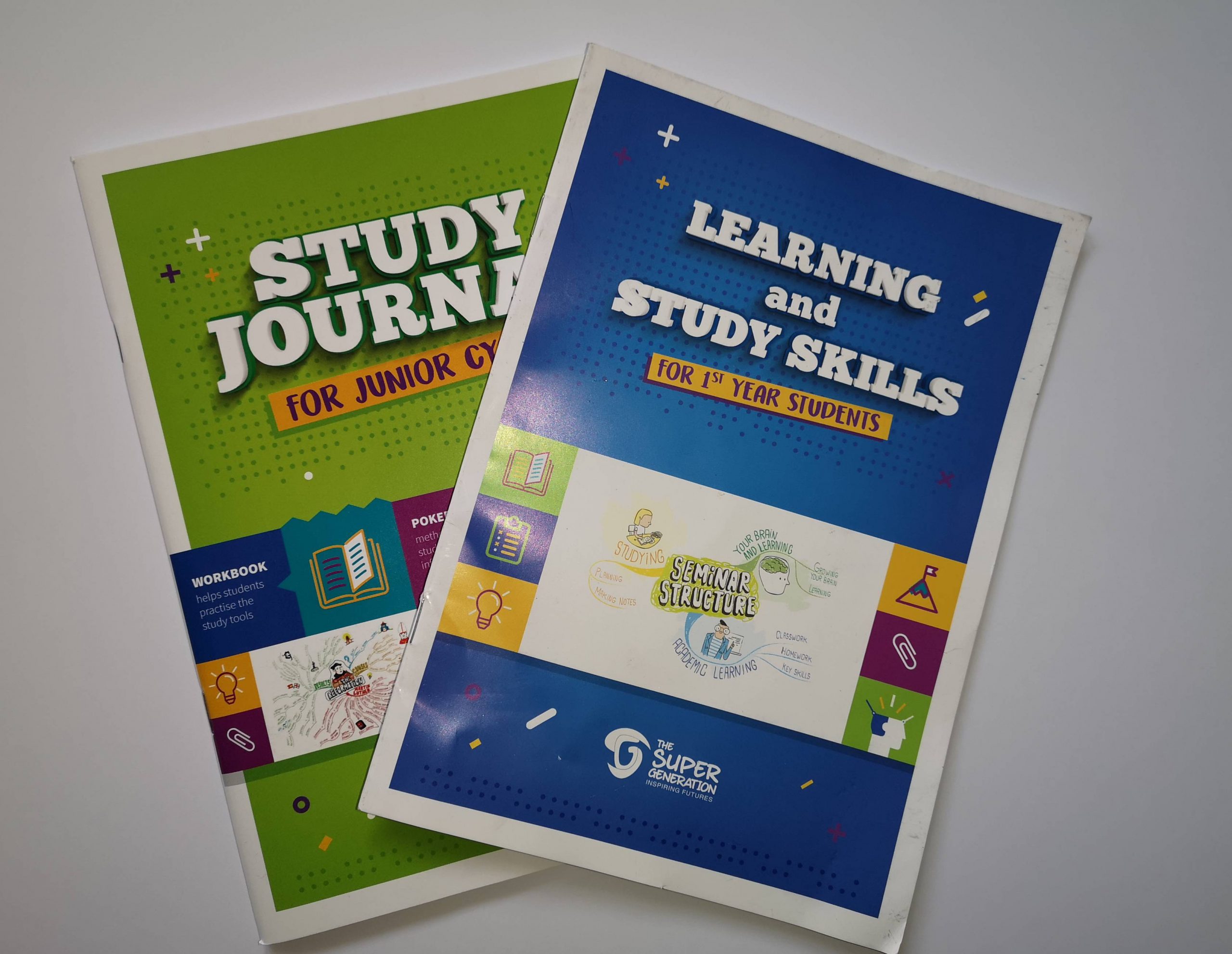 The course content included The Brain and Learning where the boys cover The Brain and Learning; Classwork and Homework; Key skills for the Junior Cycle; Study, all of which are fundamental to building a highly effective learning strategy.
Rudiments study skills seminar was slightly different in that they are introduced to a unique study system called POKER which helps to quicken up the learning process helping the students to more efficiently prepare for their Junior cycle exams. Each student received a copy of The Super Generation's Junior Cycle Study Journal which would help them on their way.
The boys learn practical study skills such as linear notetaking, mind mapping, and other strategies to improve their learning techniques. An interesting concept called Memory curve was presented to the boys. It was explained that it is completely normal to forget and that forgetting follows a normal and expected curve. Our minds are primed to forget certain information when it is no longer needed or relevant to our lives. Thus, we can retain new information. The boys were then brought through some memory training exercises.
Poetry boys were brought through some similar topics and a piece on stress management and wellbeing.
The Super Generation will return to Clongowes later in the year to do provide further training with the Poetry group.