To kick off the Rugby World Cup, the boys were treated to 'A Taste of Japan', on Thursday evening the 19th September. The event was greatly anticipated and even more so, when the boys arrived to the Refectory and saw the colourful array of Japanese dishes which had been so artistically presented with vibrant garnishes such as red chili and fresh green cilantro.
Celebrity Chef, Fiona Uyema worked with the Clongowes catering team to prepare an array of traditional Japanese dishes (with an Irish twist) and some delicious fresh sushi. Fiona gave a sushi making masterclass to the boys where they rolled an assortment of sushi from fresh local produce.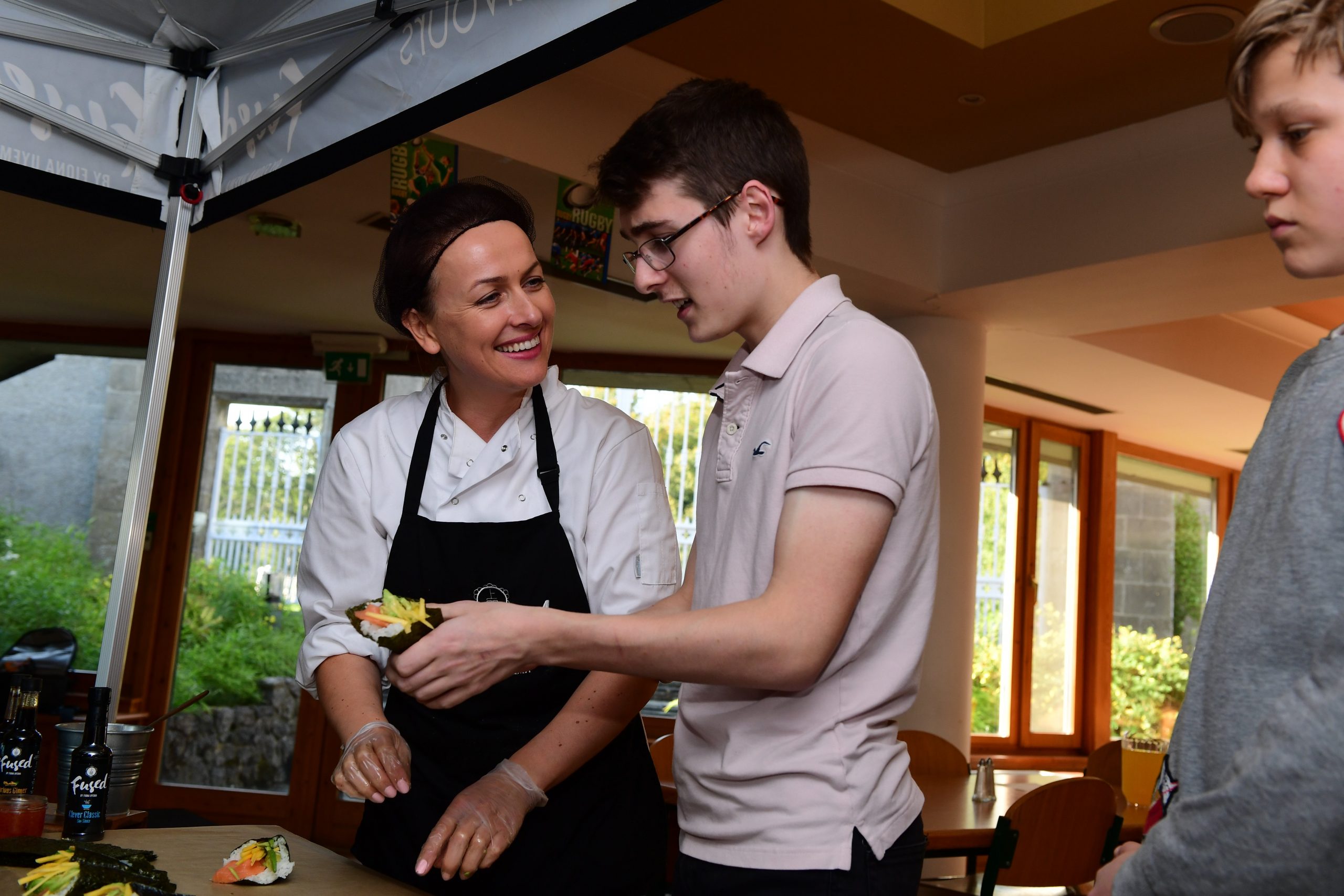 The boys were offered a range of Japanese condiments and it was explained how each was used traditionally in Japan to compliment certain dishes. The boys were quite adventurous and curiously tasted the pickled ginger and salmon roe before making their decisions. From sweet and sticky Teriyaki Chicken to deliciously spicy Singapore Noodles, the menu did not fail to impress which was apparent by the sea of happy faces and empty plates. As always, boys were encouraged to come back for second helpings.
To compliment the main dishes the boys could choose Japanese Power Salad with a vibrant ginger and carrot dressing, Crispy Tempura Chicken and various delicious desserts.
The menu was displayed in both English and Japanese, and the nations' white and crimson flag was placed around the Refectory along with some information about Japan and some commonly used phrases.
The event was an ideal way to mark the opening of the Rugby World Cup where Clongowes is well represented on the Irish squad by OC's Rob Kearney and Tadhg Beirne.
Our thanks, as always, to the catering staff who made the evening such a memorable event for the boys.