Fine Art Exhibition 2018
The Annual Clongowes Fine Art Exhibition will be in situ in the Concourse from Thursday 6th December and will continue until Sunday 16th. The official opening will take place after Mass on Sunday at 12.15 (approx.), when the exhibition will be launched by the Headmaster, Mr Chris Lumb.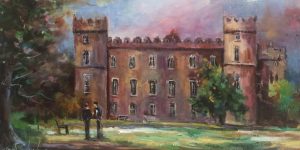 This vibrant exhibition will feature work by professional and amateur artists all with some connection to Clongowes, together with OCs and present students. As usual, there is an eclectic array of subject matter including paintings of the school, landscapes, still life, botanical and equestrian paintings and much more: in short, something for everyone.
The exhibition is a Fund Raiser to support the AHP Bursary Programme in the school. There will be a festive reception in the Concourse at the opening, hosted by the Ladies Association and everyone is welcome!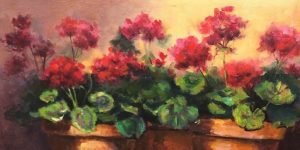 This is an event not to be missed and a great opportunity to view, purchase (at very competitive prices) or commission a work in a relaxed atmosphere. Do visit, as we welcome and appreciate your support at this event.
If the desk is unattended, you can reserve a painting by ringing Jazz at 0868244632.
Clongowes Art Convenor, Dr Jazz Crowley-Long