Our Transition Year students donned their virtual gloves on September 25th as they welcomed the arrival of professional boxer Eric Donovan for a socially distanced sparring session.
Eric, a native of Athy in our home county of Kildare is a former five-time Irish Amateur Champion and twice European Championship bronze medalist. While in the professional ranks, Eric this past summer challenged for the vacant IBF Inter-Continental junior-lightweight title.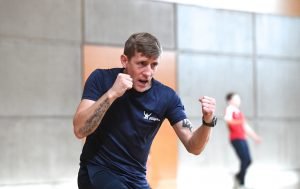 The boys were put through their paces as Eric showed them a multitude of shots, feints, and fitness drills that he and other professionals are put through in the top ranks.
Boxing has been long-heralded as a sport where respect for your opponent, self-courage, and mental fortitude are key tenets and we hope that our boys have taken away some of these life lessons from their morning with Eric.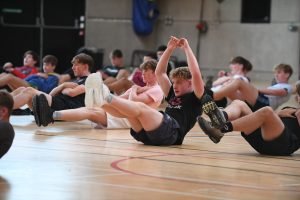 We would like to say a big thank you to Mr. McGovern our Transition Year Coordinator for organising the event and to Eric Donvan for attending.
Who knows, we may have a future world champion in our ranks!