It is pleasing to end this bizarre summer term with the inclusion of two Clongownians on Dave Rudden's winners' list for the inaugural tri-school short story competition, 'The Full Story'.
Rhetoric student Julian Jimenez-Ospina was awarded Runner-Up in the Senior category for his story titled 'Dance in City Square' inspired by the image of Dutch photographer Emmy Andriesse (1914-1953).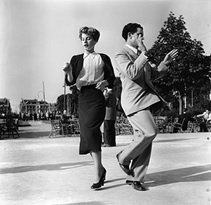 Grammar student John Fleming received a Commendation for his story 'Rusty Years', inspired by the iconic painting 'American Gothic' of American artist Grant Woods (1891-1942).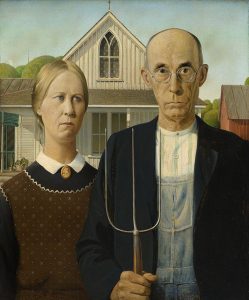 Congratulations to both these students and a bualadh bos also for all those who took the time to participate at Junior and Senior level. The standard of entry was extremely high and Dave was impressed with so much of what he read from Belvedere, Clongowes, and Gonzaga, but he had to make a final call. Both the Senior and Junior winners came from Belvedere. We'd like to extend our congratulations to Belvederians Oisin Ward and Cian O'Mahony respectively. Next year we'll endeavour to have Clongowes again amongst the award winners.
Ms Jane O'Loughlin
Librarian, The James Joyce Library, Clongowes