On Thursday the 27th of February, TY students attended an Addiction Awareness Workshop facilitated by Mr Roger Mehta, pre-accredited Addiction Counsellor and Psychotherapist. Roger travels the length and breadth of the country delivering workshops to various schools and youth organisations and his innovative use of music and film to address the themes of addiction, recovery and hope have been very successful to date.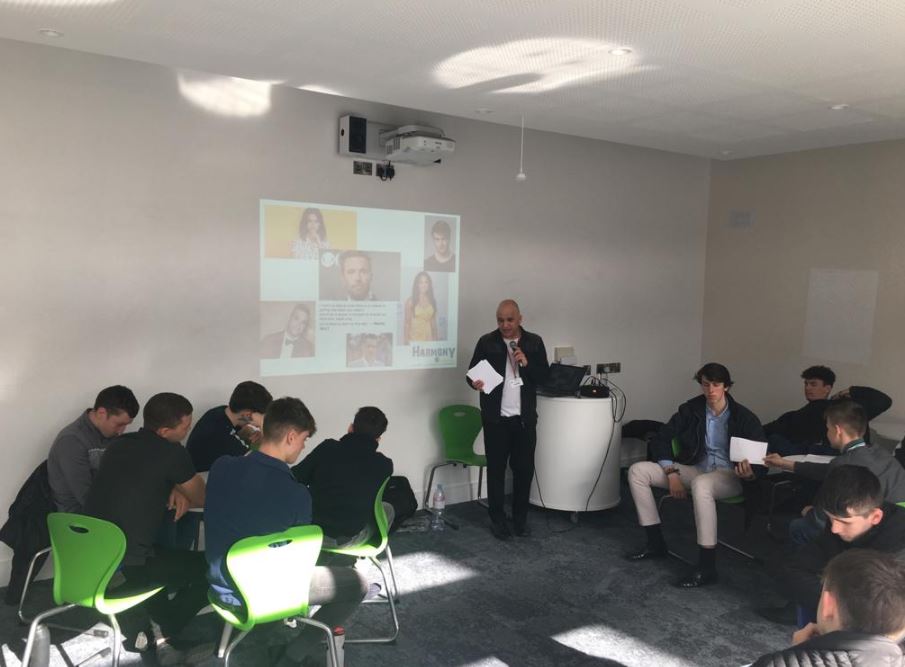 Roger began the workshop by sharing his own story of addiction which began in his youth – his open and honest approach has proven very effective in helping him build a connection with his younger audience. He encouraged the group to ask questions about his drug rehabilitation before discussing popular music from various artists who have dealt with mental health and addiction issues. Selections of music were played and analysed and the boys worked together to compose raps, songs and poems as a form of self-expression. They chatted about the various contributing factors to addiction and the many support networks that are available to young people today. Sport was also explored as a coping strategy for substance use triggers such as anger and aggression. Roger explained to the boys, the importance of having a trusted adult to reach out to in times of need.
The Harmony Workshop was an instant hit with the boys who enjoyed its creative and interactive approach to addiction education and prevention. There is no doubt that this program has had a positive impact on the boys' attitude to these important issues. Many thanks to Roger who had the courage to share his own story in order to educate the boys on the dangers of alcohol and substance misuse.