[vc_row][vc_column][vc_column_text]The school held its annual Drop Everything and Read (DEAR) session last Wednesday the 4th of March. DEAR is organised by our dedicated school librarian Ms O'Loughlin to coincide with World Book Day.
Clongowes promotes reading all year round and the James Joyce Library has a wealth of reading resources and of course, we have been awarded our 'Well Read' award that recognises the value we place on encouraging boys to read as part of their academic and personal development. It is no surprise, then, that DEAR is a huge hit amongst staff and students alike, who relish the opportunity to take some time out to read during their busy day! As well as being a literacy activity, the time taken to read is also good for the mind as it encourages the boys to broaden their knowledge while also helping them unwind.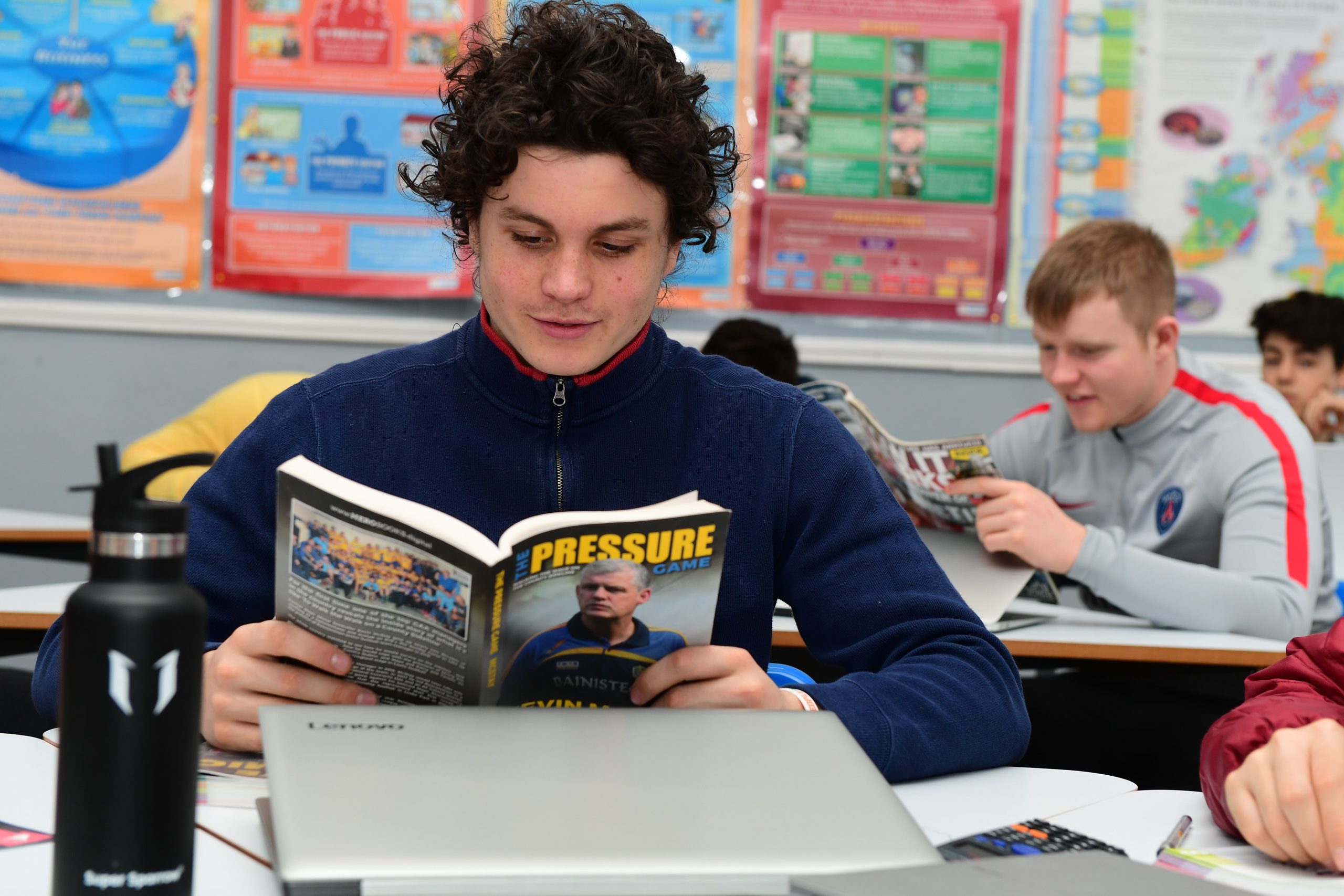 During the DEAR event, students got a break from their usual timetabled classes to read a book or magazine of their choice which they had organised in advance. There was a selection of reading materials available for anyone who had forgotten to organise their own. It was a wonderful opportunity for the boys to immerse themselves in the wonderful world of reading, transporting them to places that exist only in their imagination. All too soon the time was up and the boys were back to class but not before they received their customary treat – a Crème Egg. This was a surely a nice surprise for our Elements students who were experiencing their first DEAR event.
Many thanks to Ms Jane O'Loughlin in the James Joyce Library for organising this event and to the students and staff for taking time out to 'Drop Everything and Read'.[/vc_column_text][/vc_column][/vc_row][vc_row][vc_column][ult_buttons btn_title="See the Gallery for more images" btn_link="url:http%3A%2F%2Fclongo45.vm002.innermedia.co.uk%2Fdt_gallery%2Fdrop-everything-and-read-3%2F||target:%20_blank|" btn_align="ubtn-center" btn_title_color="#ffffff" btn_bg_color="#52426a" icon_size="32″ btn_icon_pos="ubtn-sep-icon-at-left"][/vc_column][/vc_row]