Fr Michael McGuckian SJ grew up in Cloughmills, a small village in Co. Antrim. He is an accomplished author having published his book, The Holy Sacrifice of the Mass: A Search for an Acceptable Notion of Sacrifice (2005) in addition to various other theological articles. Fr Michael completed a degree in Applied Mathematics at Queens University Belfast and as a result, he has taught in many different schools with great success.
Fr Michael McGuckian entered the Society in 1967 and joined the Clongowes community in 1970 as a Jesuit Scholastic in preparation for his priestly ordination. He taught Mathematics and Religion in addition to undertaking various prefecting duties during his two years at Clongowes. After formation, Fr Michael SJ worked as Director of the Retreat House in Rahan, Co. Offaly. Following this, he spent sixteen years in Limerick Crescent College Comprehensive teaching mathematics and religion.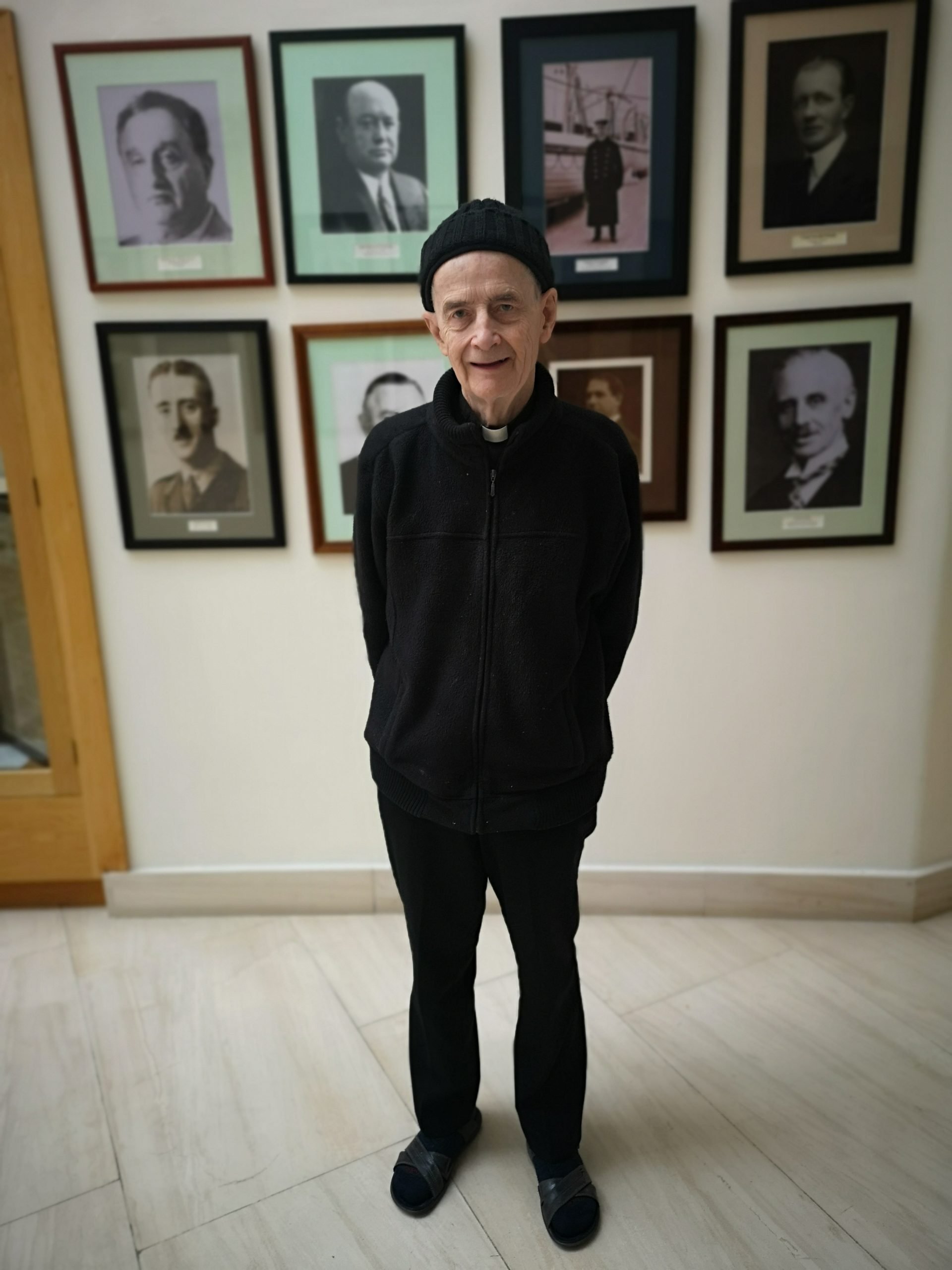 He then spent a Sabbatical in Rome before travelling to St Peter's Major Seminary in Zomba, Malawi where he taught theology and Church history. He was the Rector in the Seminary for some time.
On his return from Africa, he worked for three years in the administration of the Community and the Church in Galway, followed by four years in Limerick as a chaplain in the University Hospital. He then returned to Galway as Rector in 2014. Fr Michael SJ returned to Clongowes in August 2019 and has remained here ever since.
Next Wednesday, he will depart for Ankara, the capital of Turkey, where he will reside at the Jesuit Residence of St Ignatius. As well as duties in the community and for the international community in Ankara, he will continue to write his book on priesthood and the religious life.
Many thanks to Fr Michael McGuckian SJ for all the wonderful work he has done for Clongowes.