On Saturday, the 11th of January, the Syntax group participated in a Forensic Workshop which investigated the mysterious case of the assassination of John F. Kennedy or JFK, as he is more commonly known.
Forensic Fun, a highly experienced provider of these types of workshops, brought the boys through the process of gathering clues, analysing evidence, and investigating and evaluating data. The workshop was challenging and educational but also highly entertaining for the group who were very enthusiastic about taking on the role of an FBI agent as they worked together to solve the crime. Syntax student Shane Mullen brought us through the day's activities and discussed the various steps in the investigative process:
"We were presented with a storyline whereby JFK was shot by an unknown assailant in a public place and a man called Lee Harvey Oswald was arrested for the murder. We had access to a plethora of evidence stations which provided as much information as possible about the different aspects of the case such as ballistics and details of the suspect's backgrounds. The interactive equipment gave us hands-on experience of the various devices used during a criminal investigation. Afterwards, we were instructed to fill out a sheet with all the information they gathered.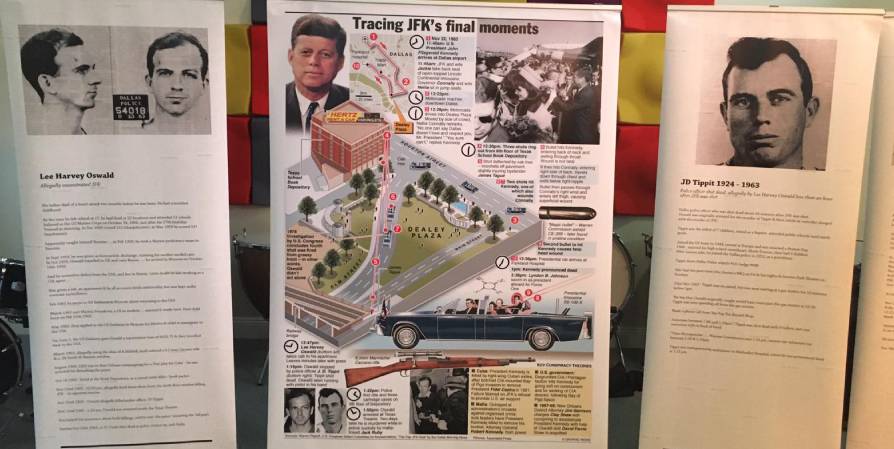 We were encouraged to play a board game to access information about the timing of the assassination along with details of the whereabouts of Lee Harvey Oswald and police officer, JD Tippit at the time of the murder. The board game and other stations revealed that it was very unlikely that Oswald had committed the crime. He was also found to be completely innocent of another crime that he been charged for – the murder of Officer Tippit.
The instructor, Alison, set up a Virtual Reality version of the assassination taking place which was really interesting. She was extremely knowledgeable about all aspects of Forensic Investigation and gave us additional information to help them better understand the case.
Overall, we found the whole experience to be fascinating. We learnt about a very interesting case and developed new investigative and problem-solving skills. Myself and the other boys, that took part are very grateful to have been able to take part in the workshop and we're looking forward to taking part in more in the future."