Sci-Fest is a National STEM Fair Programme for Schools. Last Friday, Aodhan McGuinness, of the Rudiments group, took part in this years Sci-Fest National Final in the Marino Conference Centre in Drumcondra and won the SciFest Scientist of the Future award for his project on team performance and the National Football League (NFL) draft. Aodhan was also the winner of our Elements SciFest@School Fair held in Clongowes last January. His project 'NFL draft picks and team performance', takes a statistical perspective on the NFL draft system. From here, he was entered into the SciFest@College fair held in DCU. Only an Elements student, Aodhan secured the overall Runners Up prize in this event. As a winner, he was afforded an opportunity to apply to exhibit in the National Final. Aodhan continued to be successful in the next phase of judging. We are delighted to support Aodhan with this very prestigious opportunity in Science.
From 10,000 Students to start with, Aodhan was among the top % in the Country for the National Final. The award ceremony began at 2 pm in the Marino Conference Centre, Drumcondra College. There were some fantastic prizes on offer; the Specsavers all-inclusive paid trip for the winning student(s) and their teacher to attend The Big Bang in Birmingham next March; Boston Scientific Medical Devices Grand Award, an engraved trophy and €500 and the top prize, SciFest 2019 SFI ISEF, a Trophy and an all-expenses-paid trip for the winning student(s) to represent Ireland at the International Science and Engineering Fair (ISEF) in Anaheim, California in May 2020.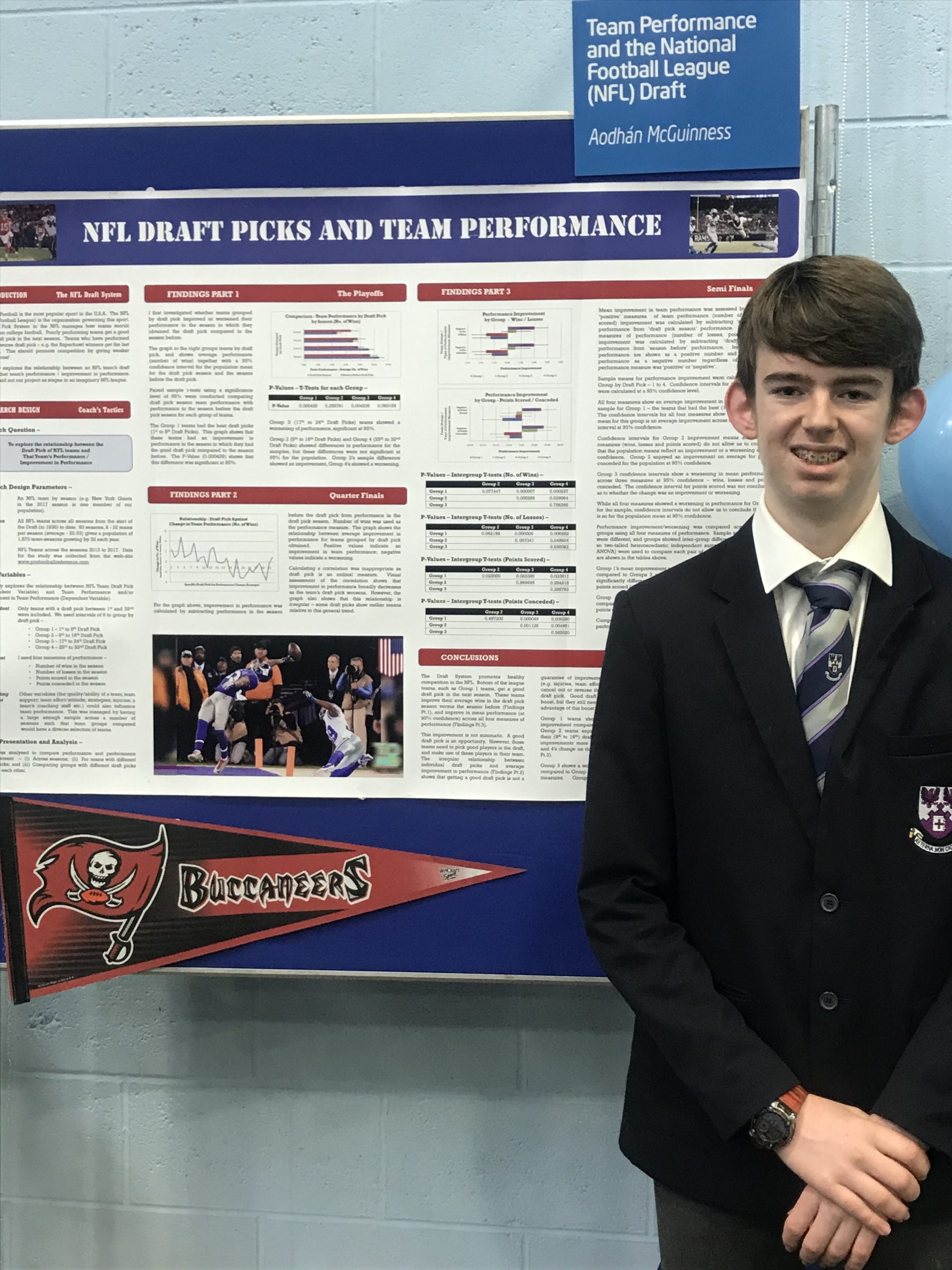 The SciFest 2019 SFI ISEF was presented to the winning student/s by Margie McCarthy, Head of Education and Public Engagement, Science Foundation Ireland. We are so proud of Aodhans achievements so far and look forward to seeing the positive impact he will make on the world of science down the road.