November is a month of remembrance and a month to reflect. It is a time to remember the sacrifices made by all those who died in the line of duty during the First World War and a time to remember our deceased loved ones. There are many masses and services that take place during the month of November to help facilitate the act of reflection.
The annual November Remembrance Tree once again stands in the concourse where students, staff and parents can take the time to remember loved ones who have passed on.  The many names on the tree are remembered at daily morning prayer and in a special way at the Annual Memorial Mass for deceased OCs which took place on Sunday the 17th November at the College Chapel. This ceremony gave all attendees the opportunity to honour and remember deceased past pupils.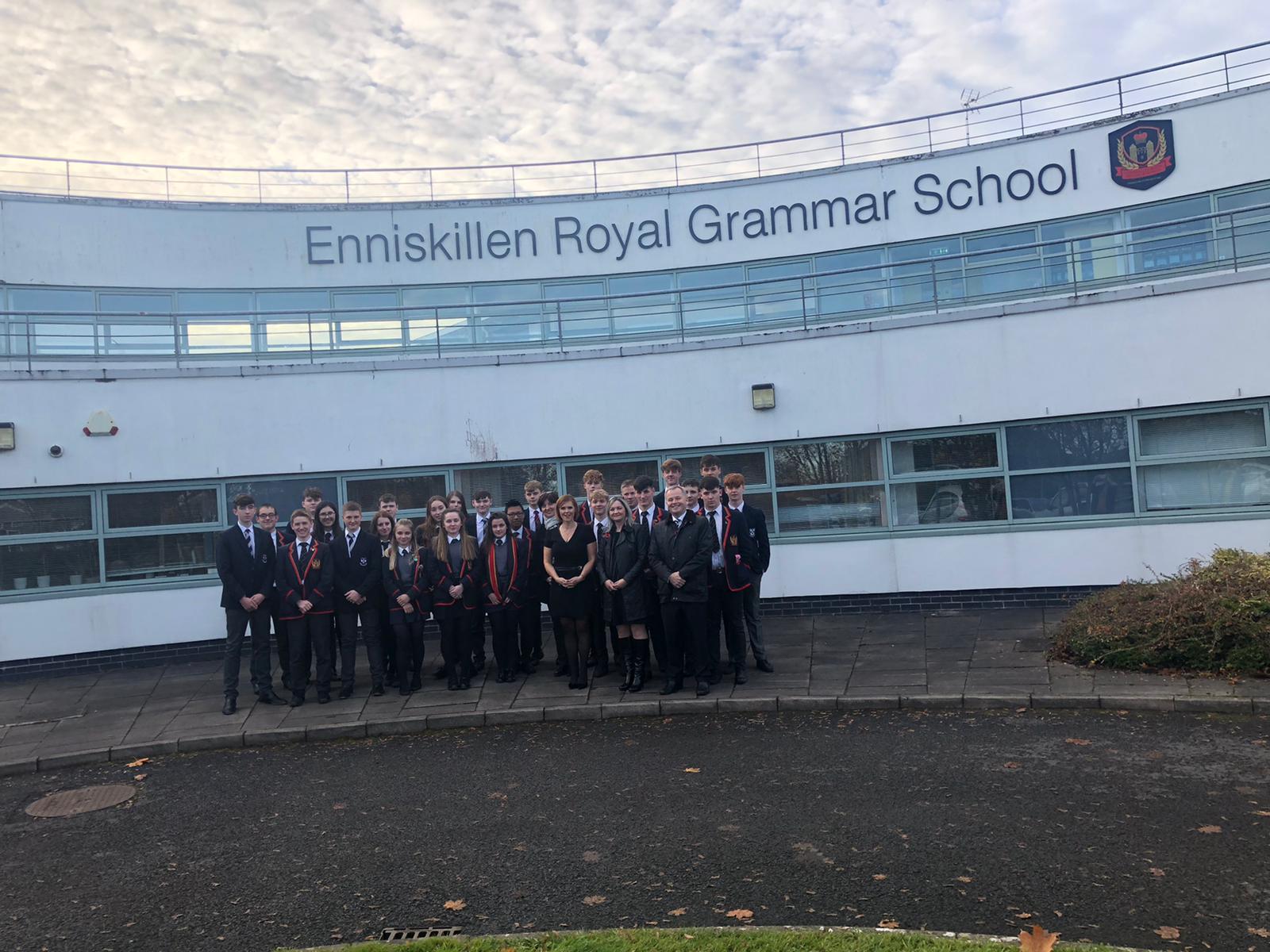 Every remembrance weekend, Clongowes travels to Enniskillen Royal Grammar School, (formerly Portora Royal School) to attend their annual commemoration service and lay a joint wreath in honour of the OCs who died for the cause of freedom. This year, the students travelled to the Annual Remembrance Service Commemoration on Friday the 8th of November, accompanied by Ms Liz Griffin and Mr Tom Carroll.
Frederick Gavigan and Jack Moroney (Poetry) laid the wreath in Steele Hall, in Enniskillen Royal Grammar School, and very eloquently performed readings. The students then met with Enniskillen Royal Grammar school pupils for lunch followed by a tour of the campus. After a reflective and memorable day, the staff and students paid a visit to the grave of Mr Gordon Wilson, a Northern Irish peace campaigner. The students laid a beautiful floral tribute at his grave whilst taking a moment to remember Mr Wilson's contribution to the promotion of peace in Northern Ireland during 'The Troubles'. Clongowes Wood College SJ has been twinned with Portora Royal School (now Enniskillen Royal Grammar School) for its 39th year, this November. We treasure the relationship that we have with the school and look forward to our next visit to see them in Enniskillen.