Cards and Baubles
This year's Duck Push Christmas shop is open for business with some festive items that will raise funds for Duck Push 2020.
Clongowes Christmas Baubles
The beautifully handcrafted bauble is a limited edition with only a small number being produced for the Duck Push. The white bauble is 80mm in diameter, featuring a drawing of the Castle, hand-applied gold glitter and finished with a gold ribbon. Each bauble comes in a gift box
The baubles are €10 each. They can be purchased in the concourse after Mass on Sunday the 10th and 17th. Please email duckpush@clongowes.net with any enquiries.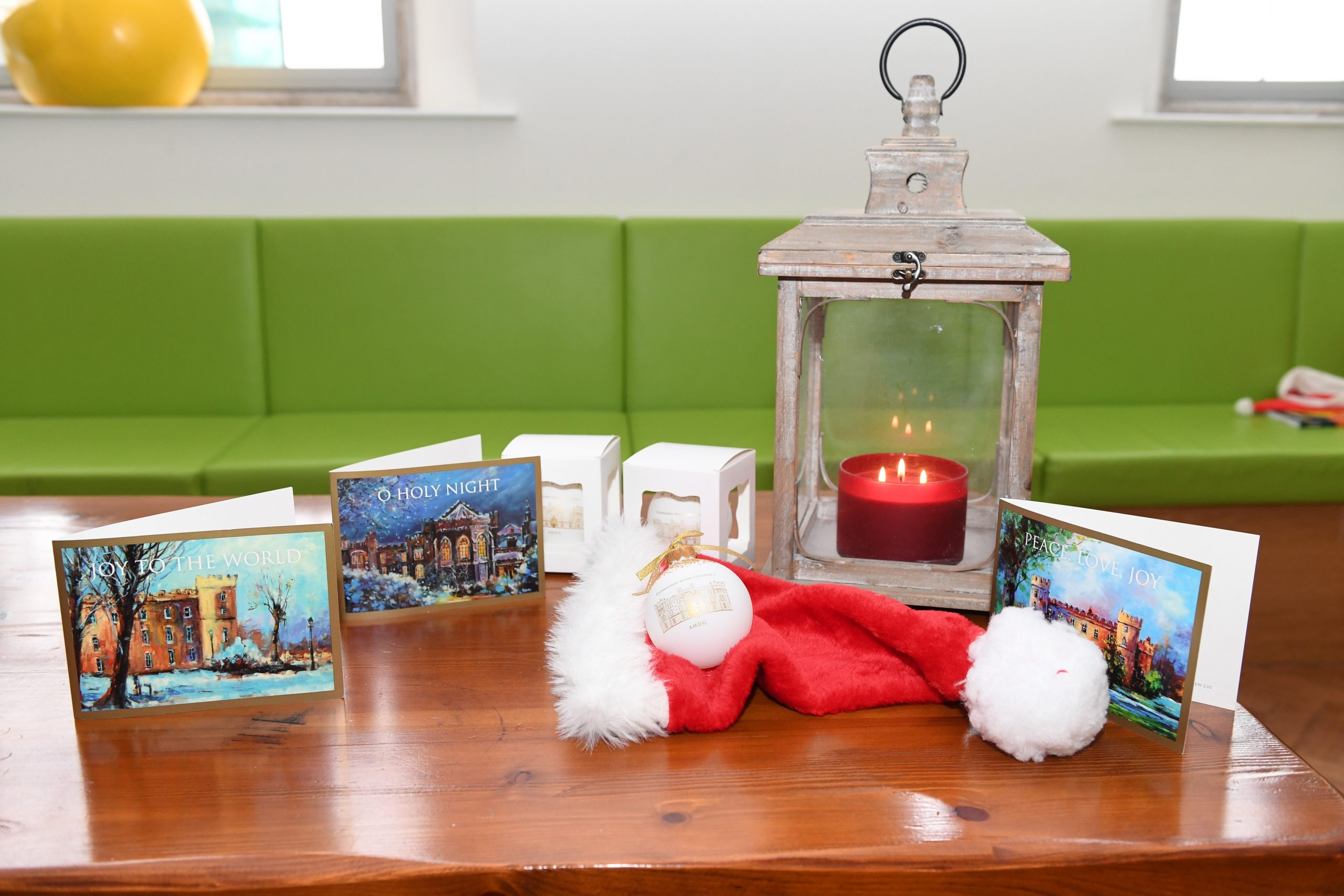 Christmas Cards
Clongowes Christmas cards feature paintings by Irish Artist and former Clongowes parent Jacinta Crowley Long whose contemporary paintings of winter scenes set in Clongowes Castle and College are as stunningly beautiful as they are vibrant.
You can purchase a pack of six cards for just €5 or five packs of six for €20. The Christmas cards will also be on sale in the concourse after Mass on Sunday the 10th and 17th.
We do hope you will show your support for this very worthy cause and the Syntax boys who will embark on another Duck Push next June. Their dedication and determination are truly inspiring, and we look forward to seeing what amazing things the boys will achieve next year.
About the Duck Push
For the past 27 years, the Syntax boys have organised and taken part in the annual Duck Push event involving the pushing of a 3-metre-high, yellow duck from Dublin to Limerick. All proceeds from the Duck Push fundraising events, including various mini-companies such as the Duck Push Christmas Shop, go towards the purchase of much needed medical equipment for Our Lady's Children's Hospital Crumlin. This year, an astonishing €56,000 was raised to purchase a Hitachi Portable ultrasound machine for the Children's Hospital.