The annual Interhouse Sports Day on September 5th was blessed with good weather, allowing the boys to take full advantage of spending the afternoon out of the classroom and on the sports grounds.
Sports Day is always greeted with excitement and anticipation as the boys work together as members of their various Houses, vying for the Aloysius Bowl, the overall prize for the winning House. There are ten Houses in Clongowes, made up of boys from each year group, and all are named after Jesuit saints. The Sports Day is an event where boys of all ages come together in comradeship and friendship. The event provided a great opportunity for new students to meet their fellow housemates and those of other Houses, and cheer them on enthusiastically.
The boys competed in a range of sports including; High Jump, Long Jump, Javelin, Discus and running events (see gallery).
Mr Wallace, Deputy Headmaster, once again played the part of 'Score Keeper-in-Chief' working alongside Mr Minnock, as both studiously surveyed the events to determine the overall winner of each year group's 'Athlete of the Day', and the overall grand prize of the Aloysius Bowl.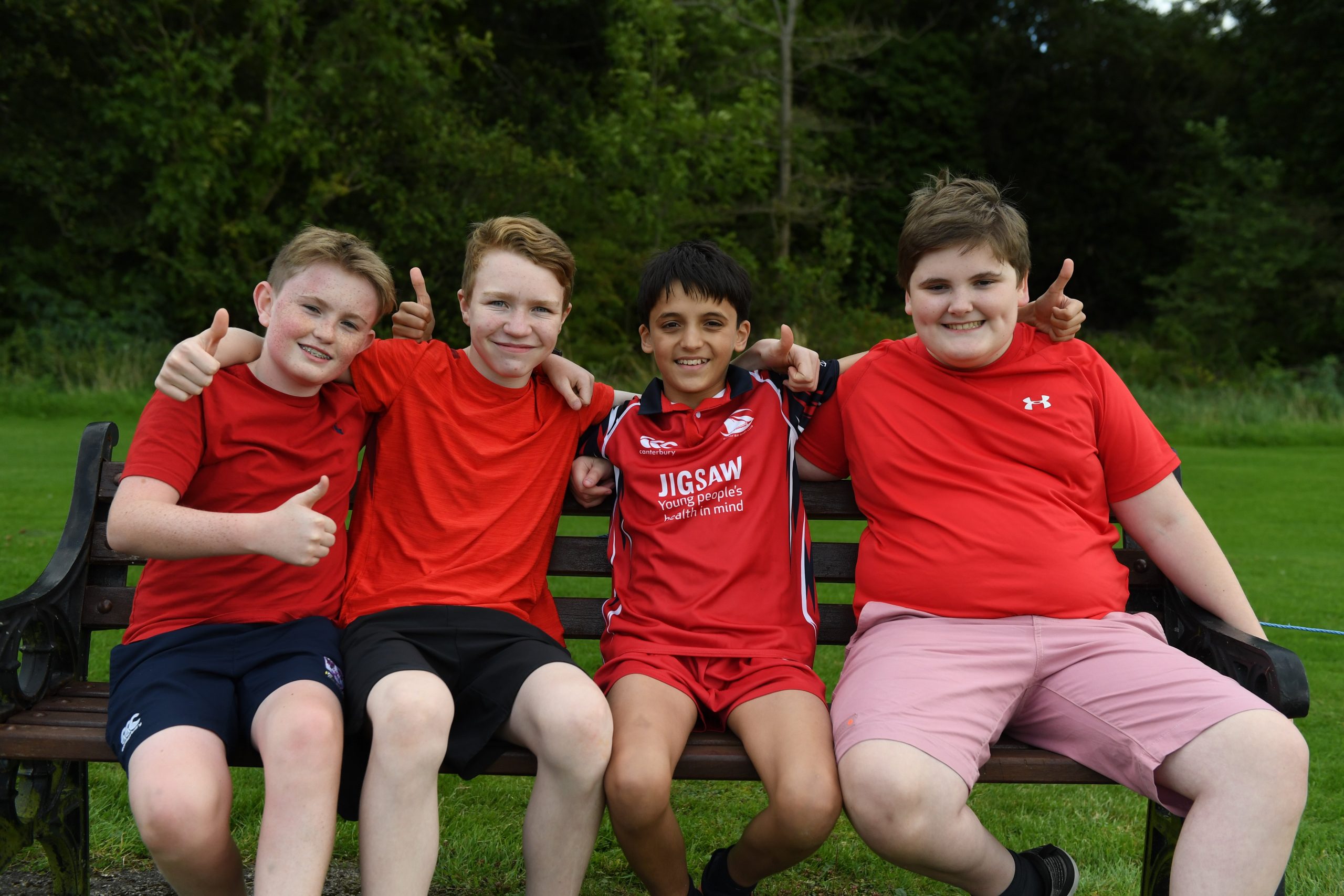 The individual 'Athletes of the Day' were:
| | |
| --- | --- |
| Elements | Philip McCartan |
| Rudiments | Dermot Collins |
| Grammar | Ryan Thompson |
| Syntax | Charles Kedde |
| Poetry | Jesko Graf von Westerholt |
| Rhetoric | Killian Fitzpatrick |
Kostka House were the overall winners on the day and were awarded the Aloysius Bowl by Headmaster, Mr Lumb.
The day was a great success thanks to the combined efforts of all the staff, prefects, Gaps and House Leaders.
The Ref. staff prepared a delicious and hearty meal for tea which was a perfect finish to the Sports Day. It was a memorable event filled with many unforgettable moments for all involved and undoubtedly, the perfect way to welcome the new School year.