A short Jesuit Lenten campaign to raise money for the purchase of Long-Lasting Insecticide Mosquito Nets to battle malaria gets underway next week, March 25th – 29th. The 'No Mossies in March' campaign, hosted by the Irish Jesuits' Education for Justice office, has been initiated by a recent contingent of teachers and librarians, who travelled to Northern Uganda where they visited schools and a refugee camp. Our own Mr Tony Egan and Ms Jane O'Loughlin made similar trips in 2014 and 2015 respectively, visiting Ocer Campion Jesuit College.
Malaria has been described by Ugandan officials as a 'disease of poverty and a cause of poverty'. If one has money for transport, medicine and mosquito nets (see below) the disease can be treated, but for the majority of Ugandans treatment and prevention is an expense that drains their resources for food, school fees and books. Recurring strikes of malaria in a family push them further into hardship and poverty. Many cannot afford to seek treatment or an attempt at prevention. Malaria is the leading cause of death in Uganda with over one quarter of all deaths resulting from the disease.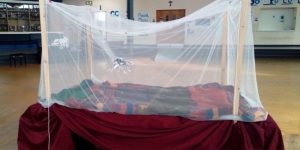 At the Annual Conference of Boards of Management of Jesuit Schools in Ireland held in Clongowes on 1st February a proposal was made that all the Jesuit Schools in Ireland would participate in the 'No Mossies for March' campaign. Mr Krizan Vekic (Jesuit Justice Education Co-Ordinator) introduced the initiative to Clongowes last Thursday during Morning Prayer.
Clongowes will run an inter-house competition to encourage each house to gather as many €5 as possible. Houses can look to family members and friends to support them alongside their own efforts. We also anticipate that staff will participate by contributing to a number of collection boxes left at Reception, in the Finance Department and the James Joyce Library. A number of teachers and staff have alligned themselves to the Houses to add an extra sense of whole school involvement and add interest to the competition. Although there will be no prize as such there will be the satisfaction in having raised the most for 'No Mossies in March'.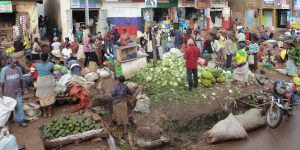 For those who would like to support this cause but no longer have a direct link to the school, it is possible to make donations on-line here.