The Headmaster's Assembly took place on 18th April to welcome the boys back after the Easter break and to recognise their achievements and participation in the life of the school.
Diligence
Diligence Awards for the second term, as judged by the Academic Year Heads, were awarded to those who have scored high diligence marks during the year though have yet to receive an Award.
Elements
Dan Daly
Gearoid Ryan
James Wyse
Rudiments
Harry McDermott
Tom Hennebry
Daniel Murphy
Grammar
Rory Morrin
Fred Gavigan
Charlie Reilly
Syntax
Fernando Siljestrom Berengoer
Mikey Mina Ronayne
John McLoughlin
Poetry
Charlie Kelly
Fred Sargaison
Mark Galvin
Rhetoric
Owen Hegarty
Paddy White
James Durkan Watson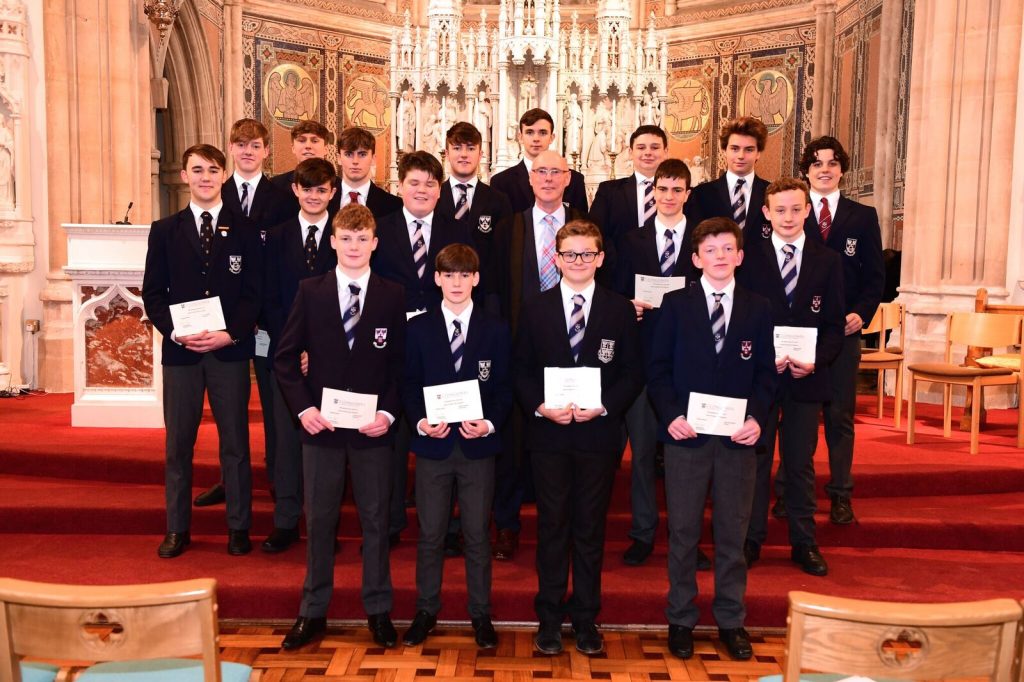 Applied Maths Competition
We had 5 teams of 3 compete in the Regional Final of the Senior Applied Maths Competition. Our team of Cormac Watson, Jack O'Sullivan and Gavin Dowling came 2nd in the Regional final. Their score in this event was the overall second highest score nationally in the Regional finals. Congratulations to the three boys who went on to come joint 4th in the All Ireland Final.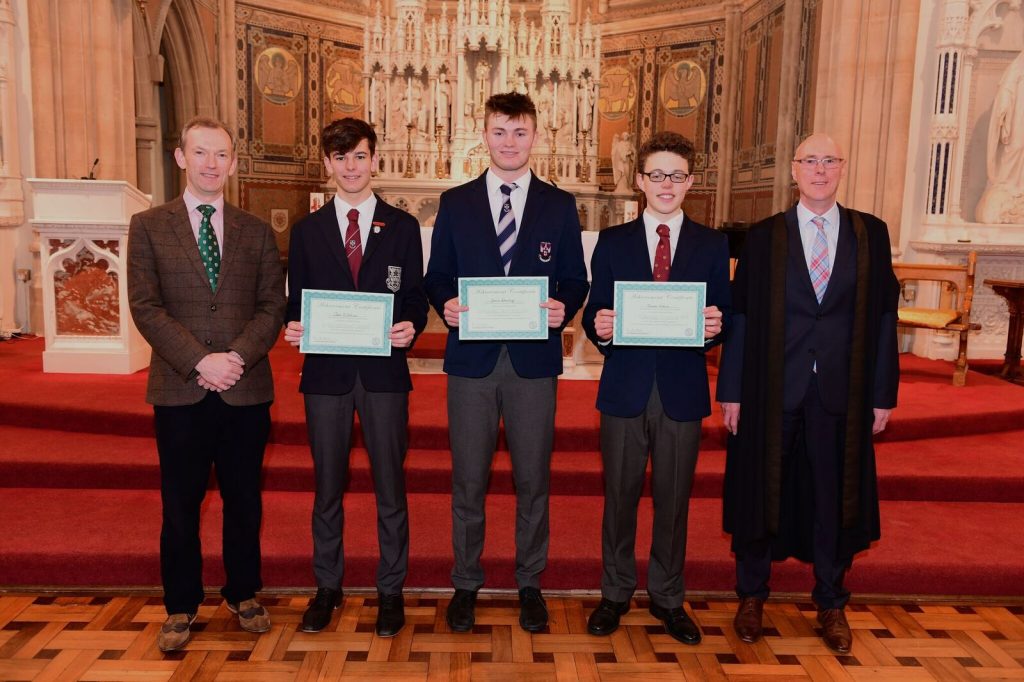 Inaugural Junior Science Fair for Elements and Rudiments
Elements Scientist of the Year was awarded jointly to:
Luke Boylan – who posed the question "When my dog licks my face is it harmful?"
Brian McCarthy – "Do we really need sports drinks?"
Rudiments Scientist of the Year
George McLoughlin: "Autism: Define Normal"
School Captain's Prize, which is the students' choice award
Harry Mc Dermott: "Influenza: a deadly virus"
And the overall Junior Scientist of the Year for his piece on: "The effects of carrying heavy backpacks on teenage spines" is awarded to Josh Dunne.
The Headmaster thanked Ms Nolan who organised this activity, and to the staff who made themselves available to judge on the evening.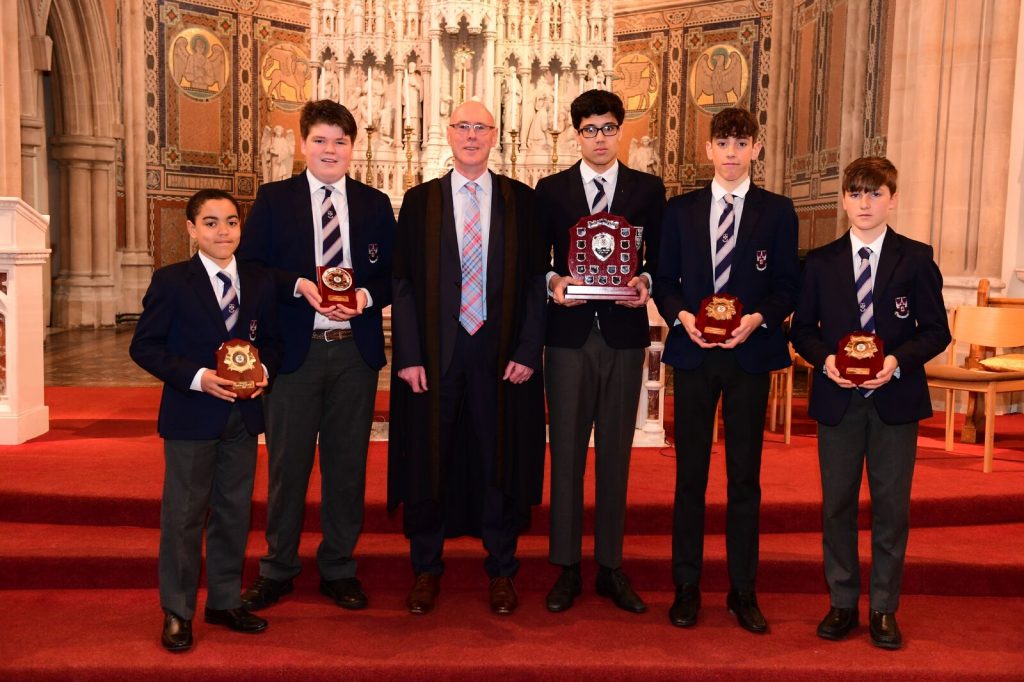 Rugby news
At Leinster U18 level
Tom Gilheany, Calum Dowling, David Wilkinson, Jack Hilliard and Christopher Grimes all attended the Leinster U18 Schools' camp in Clongowes during the Easter break. The team was managed by Mr O'Hara and Mr Igoe was part of the coaching set up.
A further trial is taking place today for which Calum and Jack, and Barry Dooley and Michael Behan have been selected.
Leinster U19 level
Conor Duff, Bobby Sheehan, Ryan McMahon, Dan Beggs, Tom Coghlan, Joe Carroll, John Maher and Charles Gallen all attended U19 trials.
Bobby, Ryan and Tom subsequently played against Welsh Boys Club for the U19s
John Maher and Joe Carroll also played for the Leinster U19 7s in the Interpro 7s competition in Donnybrook. As a result, John has been selected to represent Ireland in the U18 7s in the European Championships in Lithuania during the May break.
Ireland U18s
SCT captain, Anthony Ryan, played 4 games for the Ireland U18 Schools' team during the break.